Ahh…. the New Year . . . the time for fresh thinking and committing to the possible! When we think fresh and expansive, who do we think of? Well none other than the one and only dynamic duo: Jeannie and James Sturdy.
Both are passionate builders – of life, family and business. And yet they go about doing all of those things very differently. James is a visionary where thinking outside the box is as natural as breathing. Jeannie is a visionary in real time. Phone in hand, smile effusing, she makes the magic happen. You can't help but be inspired by their wit, success, openness and their great tip on how to attract your kids to being savvy financial managers. So jump in and soak up the positivity!
What is your occupation?
Jeannie:  Designer, owner of Sturdy Design Co.
James:  Vice president of a Canadian Investment firm. I act in the role of consultant to financial advisors.
Where do you live?
Jeannie:  Calgary
James:  In various hotels, airports and rental cars throughout western Canada.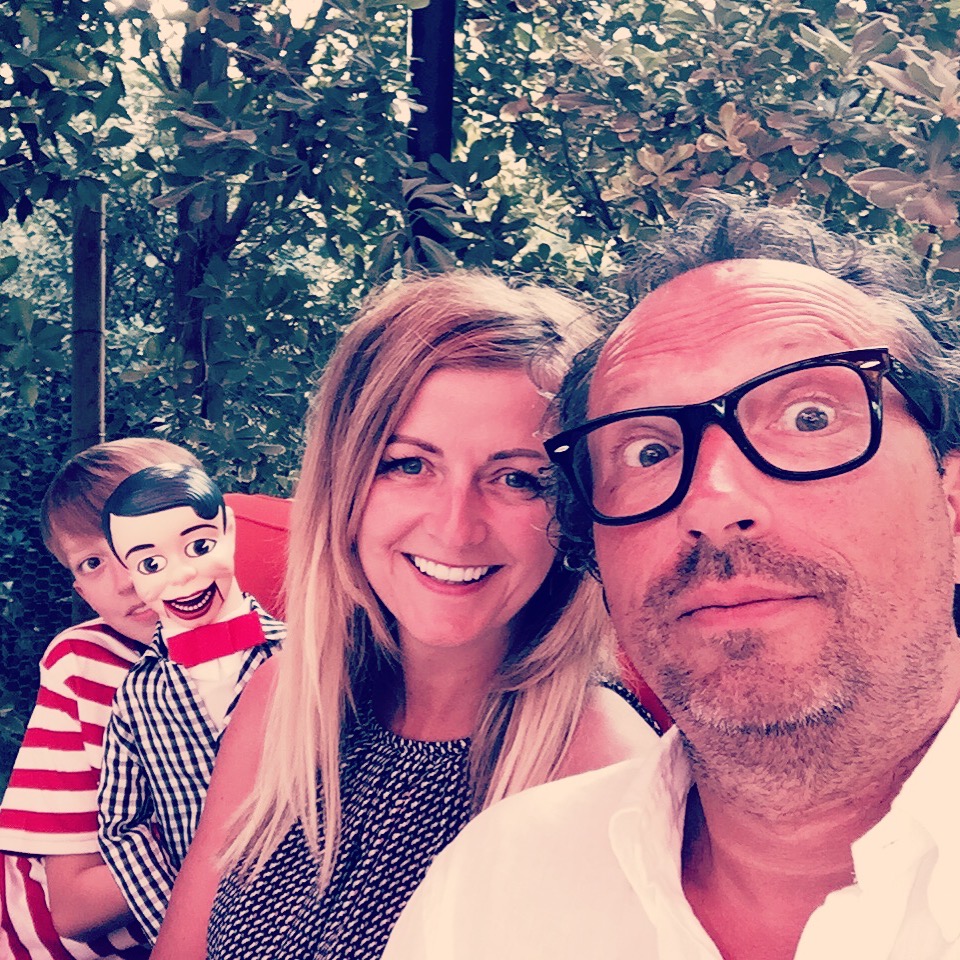 Where are you from originally?
Jeannie & James:  Born and raised in Calgary.
What might someone be surprised to know about you?
Jeannie: In the 80's, I drove my rusted out Camaro while listening to Duran Duran. I had huge hair with high bangs . . . you ladies know what I mean.
James:  I can ride the mechanical bull at Gillies in Dallas for 8 seconds.
What is your favourite quote?
James:  "Squirrel!" – Doug from the movie UP
Jeannie:  "You only live once, but if you do it right, once is enough." – Mae West
My proudest money moment:
James:  Paying off my mortgage ….the first time.
Jeannie:  See above.
What financial tools are you teaching your son?
James:  Early on we started two piggy banks for him. One is for spending and one is for saving (10% of anything he earned or received as gifts).
Jeannie:  That our money obviously grows on our money tree in the backyard but when it's his money – it's pretty tightly stuck in his pocket when he wants to purchase something. This has lead to the newest lesson, making smarter decisions.
What is your top money frustration?
James:  It goes out way easier than it comes in.
Jeannie:  The money tree that my son thinks exists in our backyard is not there.
Financial security to me means . . . 
Jeannie:  A house and a vehicle that is paid for.
James:  Knowing my family is protected today and that our retirement is secure. Our answers are typical on how we work together financially – Jeannie is the master of looking after the here and now and my focus is on the future.
What is your favourite splurge?
Jeannie & James:  With our son Kingston in ski racing, we make the most of it. Taking the opportunity to ski ourselves, and staying overnight in the mountains is a luxury we love. With the mountains only an hour away – we enjoy spending as much time as we can outdoors in the winter.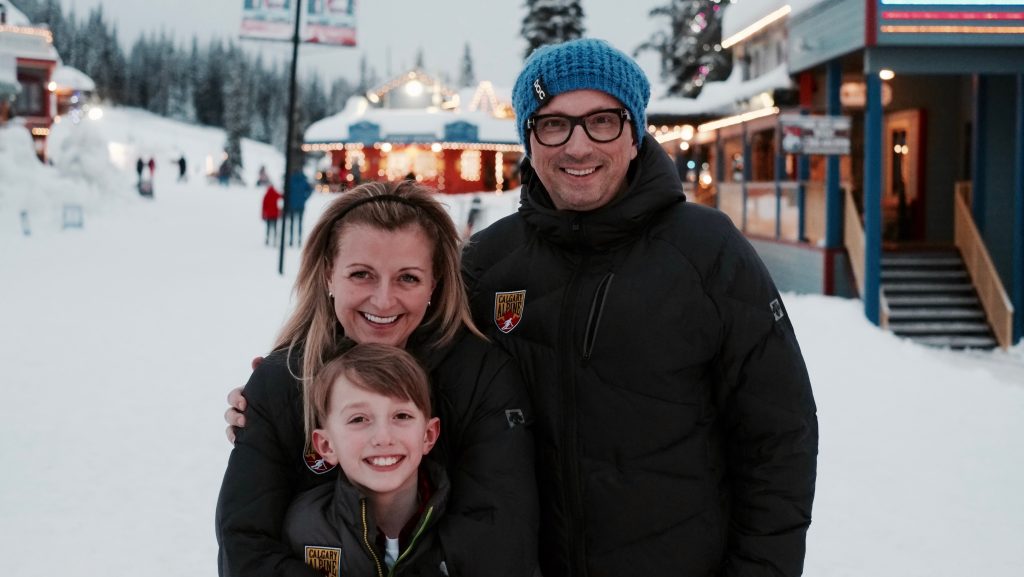 If you had a chance for one do-over in life, what would you do differently?
James:  I have no regrets in this life, even bad decisions often lead to great destinations. IF I had one do over – it would be to have a sibling for our son.
Jeannie:  I would travel abroad earlier in my life. Seeing different cities that are centuries older than Canada was mind blowing – the history, architecture, religion, etc., etc. . . . I can go on.
What do you think is the best question someone can ask his or her financial planner?
James:  How much time do you spend with your clients on non-investment related financial planning? In the case of every person, their portfolios are smaller than the sum of their complete financial lives. Those non-investment components are more important to a family for long term wealth planning. You want to know that your advisor is looking at the big picture.
Jeannie:  How and where do you invest your money? And is it the same recommendations that you provide to your clients?
TCM:  We love their questions! Stay tuned for our answer. In the meantime, think about what question you would want to ask TCM.