Britt and Rod have been financial rock stars when it comes to paying down their mortgage – that is client hero status for sure! A couple with lots on the go, including being shareholders in a growing business, they can teach us a thing or two when it comes to valuing financial security.
Britt and Rod define financial security as being able to retire with enough money, live a comfortable lifestyle and of course sneak in a few trips along the way. Having ownership in a growing business does not leave a lot of time to focus on personal finances. As business owners at TCM we understand this and let us tell you, we have a few tricks up our sleeves that enable us to have success both professionally and personally!
Before you dive into this this month's client hero post be sure to take note that according to Rod, beer pong is a sport. Who knew?
What is your favourite activity to do in Saskatchewan during the summertime?
Being in the business that we are, summer is our go time. With little to no time off during our peak season we need to make the most of our weekends. We are very fortunate that both our families have summer homes – one in Waskesiu and the other at Fishing Lake. Fishing is probably both of our favourite activity. Who doesn't love catching, filleting and eating fresh Saskatchewan fish?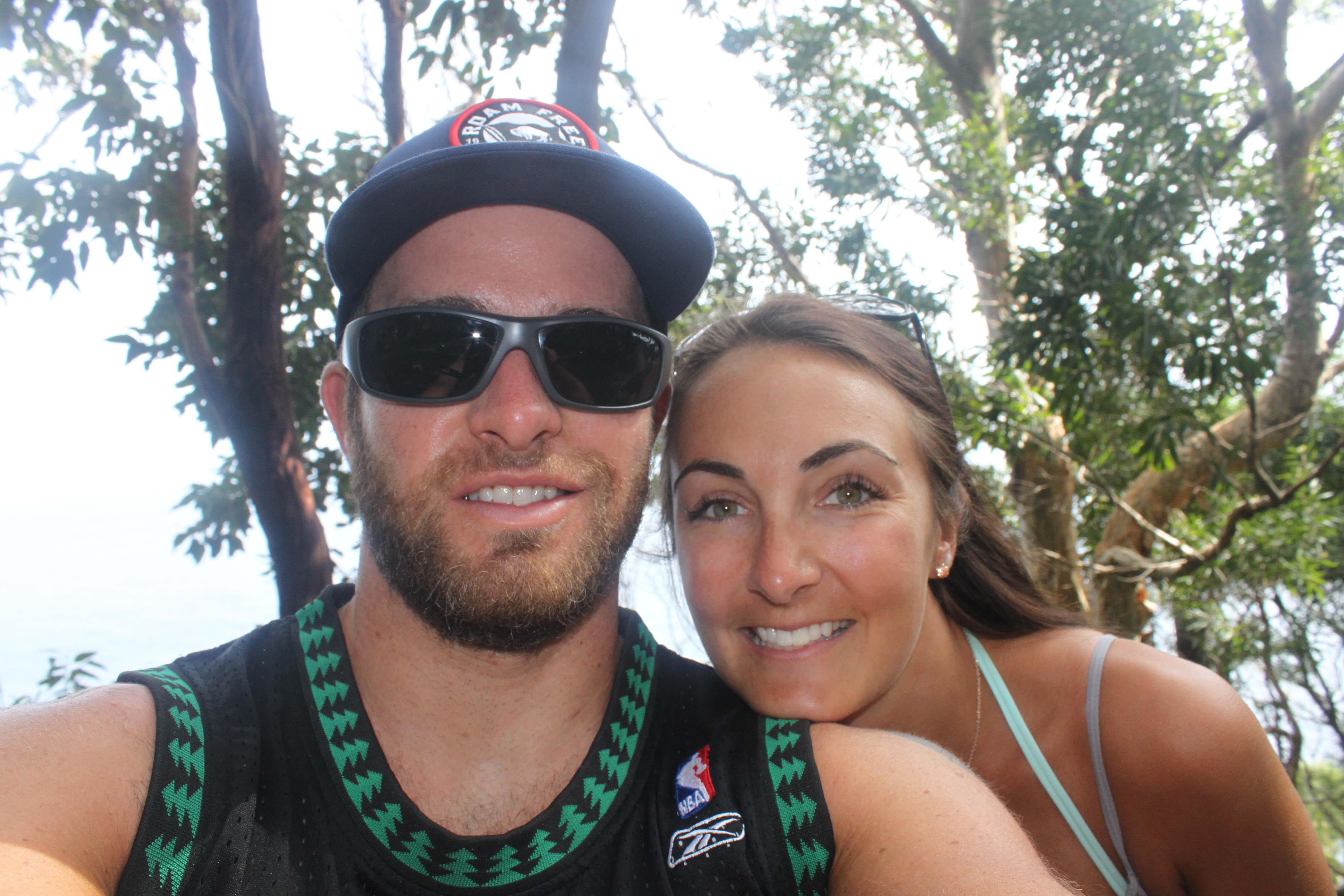 What was your latest splurge?
Britt: MY brand new kitchen.
Rod: Britt's brand new kitchen.
What might someone be surprised to know about you?
Britt: That I'm a detective at heart or that I spend about 60% of my life in pyjamas.
Rod: That my name is Rod or Roderick NOT Rob or Rodney.
What is your favourite quote?
Britt: "Never give up on something that you can't go a day without thinking about." – Winston Churchill
Rod: Never get so busy making a living that you forget to make a life.
What is your favourite hobby?
Britt: I recently discovered the joy of gardening. I have loved every second of it and can't wait to start planning for next year. However, I did over-estimate a bit this year and we now have a pumpkin patch and cornfield!
Rod: All sports – golf, hockey, basketball, squash, beer pong, beersby.
Please share the story about how your working relationship started with Wheatland Roofing and what motivated you to become a shareholder in Wheatland.
Rod: I was introduced to Wheatland Roofing by my good friend and fellow Luther graduate, Dylan. His parents owned Wheatland Roofing and were looking for some summer help. While obtaining my bachelor in psychology, I spent my summers working for Wheatland. Following convocation, I had the opportunity to stay on as the full-time sales manager and have never looked back! After working at Wheatland for eight years and seeing firsthand how successful the company was year after year, I was given the opportunity to become a shareholder.
What is the biggest challenge you have faced so far as a business owner?
Rod: The biggest challenge by far was the initial set-up of a holding company. Dealing with new terminology, lawyers, accountants, lenders, etc. was definitely challenging.
What does Wheatland Roofing aspire to be (vision)?
Rod: Wheatland Roofing aspires to continue to be a leader in our industry while remaining involved in the community and sticking to the core values that have made the company successful over the past 22 years.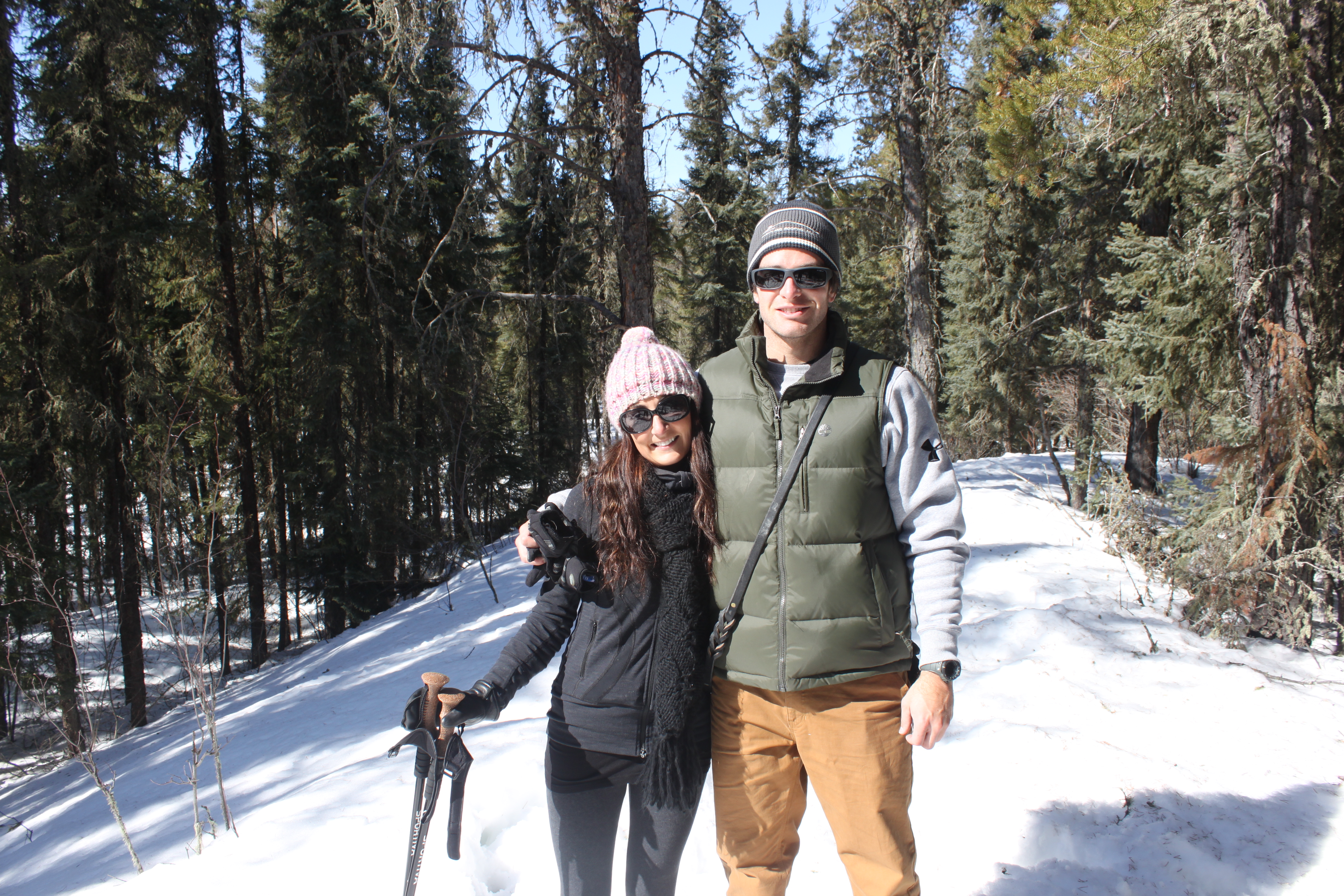 Money and I get along like:
Britt: My Ukrainian heritage, tight knit by nature.
Rod: The old saying "what bounces off of me sticks to you". It seems like all my money bounces off of me and sticks to Britt….
Our proudest money moment:
Britt & Rod: The accomplishment of paying down nine years of our mortgage in five years!
What is your top money frustration?
Britt & Rod: Looking at our monthly credit card statements and realizing how quickly all the small purchases add up. It seems like we have the exact same discussion every single month and vow to try harder next month to no avail.
Financial security to us means…
Britt & Rod: Knowing that once we retire we won't run out of money. In the meantime, living a comfortable life and being able to take a trip here and there.
If you could ask a financial planner any question, what would it be?
Britt & Rod: What type of investments should someone who is new to investing invest in?  What type of investments do you recommend for business owners who don't have a pension?
TCM: Business owners can face some challenges when it comes to not having a pension. In our next blog we will discuss a pension style investment portfolio for business owners.